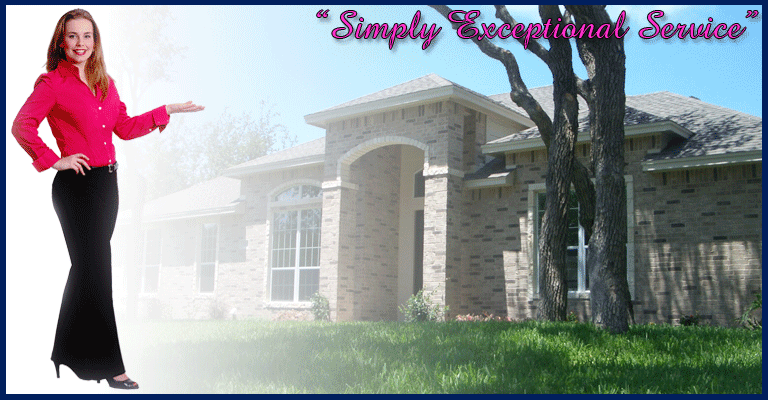 ---

---
Are you looking for Rockport-Fulton waterfront property, investment property in the Coastal Bend, your first home or you just need to upgrade? Look no further, your real estate professional is here and she's bringing
"Simply Exceptional Service".
In Rockport-Fulton there are so many things to fall in love with...The Texas Maritime Museum, The Art Gallery of Rockport , The Hummer/Bird Celebration, the Rockport Seafair, Fulton Oysterfest, The Rockport Beach Park, most important thing is your home. Weather your're looking in Rockport-Fulton Texas for a lifetime or a weekend, you have come to the right place. The Rockport Multiple Listing Service (MLS) is on this site so you can easily find your Coastal Bend Waterfront Property, your Investment Property, your Fulton getaway, ANY property in the Coastal Bend. You may come for a weekend and stay for a lifetime in the City of Rockport-Fulton.
The best part is......you can buy your Rockport-Fulton property with a
Top Producing agent that goes the extra mile with
"Simply Exceptional Service"
Visit www.homesinrockport.com for information on
The Aransas County School District

Thanks for visiting my online real estate source. Please bookmark this site for future reference, and ENJOY!
Alissa Spears, ASSOCIATE BROKER® ABR®
A Texas Licensed BROKER®
Lynn Johnson Realty, Inc., Broker
A Texas Corporate Broker
3210 Hwy 35N/PO Box 2282
Fulton, TX 78358

Business: (361) 729-8263 Fax: (361) 729-8295
Cell: (361) 790-6585
Toll Free: (866) 232-1876
E-Mail: alissa@lynnjohnsonrealty.com
Rockport Texas Homes For Sale | Rockport Texas Real Estate | Rockport TX Real Estate | Rockport Texas Real Estate Listings | Links